Help your home fight excess moisture with a new dehumidifier.
Moisture in the air does wonders for keeping your skin hydrated and helping you fight issues such as congestion. However, too much moisture can actually be bad for you and your home. Dehumidifiers help control the moisture level in the air, so you won't have to deal with the negative effects of an overly humid home.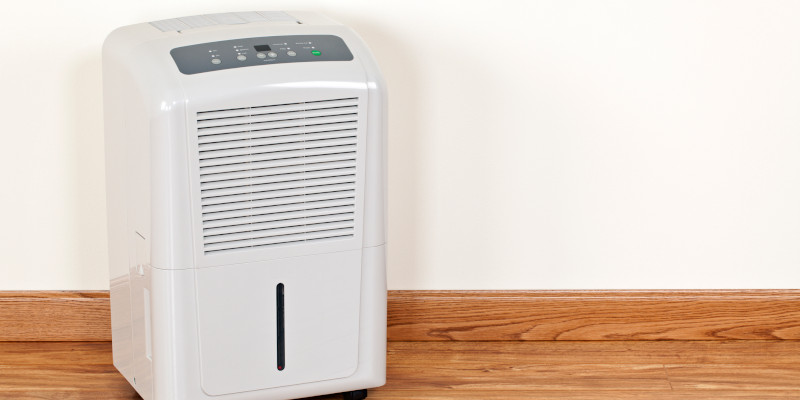 Excess moisture can bring many different adverse effects. For example, an overly humid environment can actually lead to respiratory problems for you and your family. This is because mold, mildew, and other harmful bacteria thrive in a moist environment, and they can make you sick if they aren't dealt with appropriately.
Overly humid environments can also damage the home itself, leading to things like water damage that can seriously affect the safety and integrity of your home. Such damage can manifest in many different ways, such as wet surfaces around the home (especially softer surfaces like carpets, which may also show water stains) and discolored or rotting wood. Dehumidifiers combat this issue by controlling the level of moisture in the air, allowing you to protect you and your home from the negative effects of high humidity.
Dehumidifiers are a must-have to keep you and your home safe from excess moisture, especially in areas such as crawlspaces and basements that are more prone to this moisture accumulation. If you want to make sure your Henrico, Virginia home has adequate protection against excess moisture, reach out to us here at Nixon Cleaning and Restoration LLC to talk about how a dehumidifier can benefit you.
---
At Nixon Cleaning and Restoration LLC, we offer dehumidifiers for customers in Henrico, Powhatan, Cumberland, Fluvanna, Louisa, Hanover, Chesterfield, Richmond, Midlothian, Goochland, and Maidens, Virginia.