Although the crawlspace is not a functional part of your home in the same way that your living space is, it still has a significant effect on the rest of the structure. A problem that starts in the crawlspace can spread to the rest of the house and cause serious damage, but fortunately, our team at Nixon Cleaning and Restoration LLC is here to help you avoid this scenario. We offer effective crawlspace repair services, and you can count on us to fix any problem you may be having with this area of your home.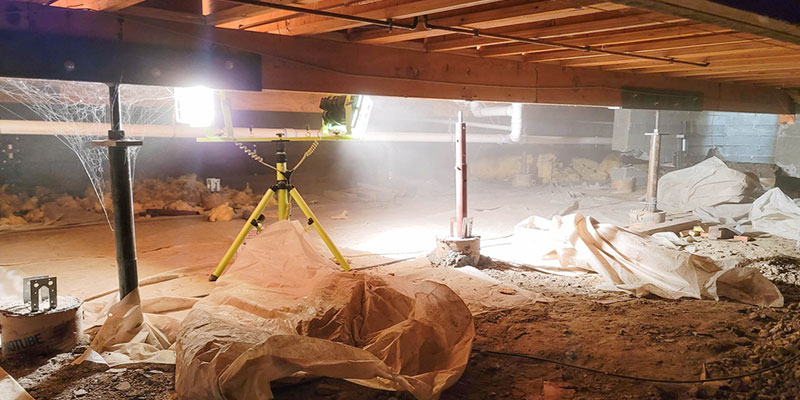 In this article, we'll go over a few ways to tell if you need crawlspace repair.
Uneven Floor – One sign there may be a problem in your crawlspace is your floors starting to sag or become uneven. This issue is usually caused by damage to the floor joists, which are located in the crawlspace. Contact our crawlspace repair team right away if you notice this issue, and we'll provide the effective solutions you need.
Increased Humidity – Another sign you may need crawlspace repair services is increased humidity inside your home. This extra moisture is most likely rising up from the soil and leaking into your house through the crawlspace. Our team can install moisture control measures to prevent this from happening, keeping your home more comfortable and protecting it from associated moisture problems.
Drywall Cracks – A third sign you may need crawlspace repair is cracks in your drywall or other building materials. When the joists in your crawlspace begin to sink or buckle, this puts stress on the other parts of the structure, causing them to crack under their own weight. Our team can repair your crawlspace to make sure the whole structure has the support it needs.