Crawlspaces are prone to dampness and odor due to excess moisture. Keeping these spaces dry should be your priority to minimize exposing your family to health risks. Other benefits of keeping your crawlspace dry include improving the indoor air quality and reducing energy consumption. Here are a few things you can do to ensure effective crawlspace moisture control.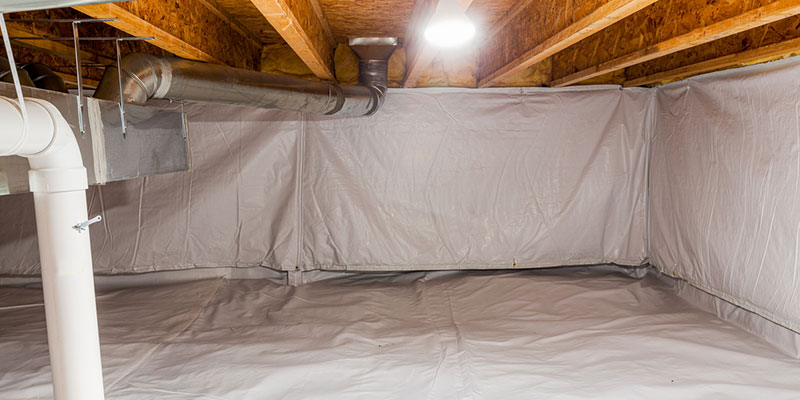 Inspect your crawlspace regularly. Check if your crawlspace has cracks or holes that pests may use to enter the space. Rodents and some insects are naturally destructive, so they can chew your electric wires, wooden beams, or even the plumbing system, leading to water leakage and expensive repairs. Our experienced technicians are available to inspect your crawlspace and seal all cracks and holes to prevent the entry of unwanted pests.
Get a dehumidifier. Crawlspaces often lack room for proper air circulation. Install a dehumidifier to compensate for the minimal circulation. Every rotation of the dehumidifier's fan pumps in clean and dry air. This is an effective crawlspace moisture control method that improves the indoor air quality in your home.
The presence of unnecessary items in your crawlspace may be part of the reason you are struggling with excess moisture. Such items retain moisture that produces an unpleasant smell. Find another storage space for those old tools, equipment, etc. Removing all these items is a reliable crawlspace moisture control strategy because it creates more space for air circulation.
At Nixon Cleaning and Restoration LLC, we are licensed contractors with years of experience in moisture control and waterproofing. We offer top-quality services and competitive prices to keep your home safe and inviting. Contact us today for a free estimate.